Results focused
Our Soil & Plant Diagnostics recommendations are independent and completely focused on farm results.
At iFert we take a 'prescription approach' to input decision-making.  Using state-of-the-art equipment and the latest soil, herbage and animal dietary testing techniques, iFert consultants work with farmers to isolate the limiting factors on each farm.
"We are definitely on the winning side now we feed the soil and that does the trick". Brian & Caroline Hutchings, Dairy Farmer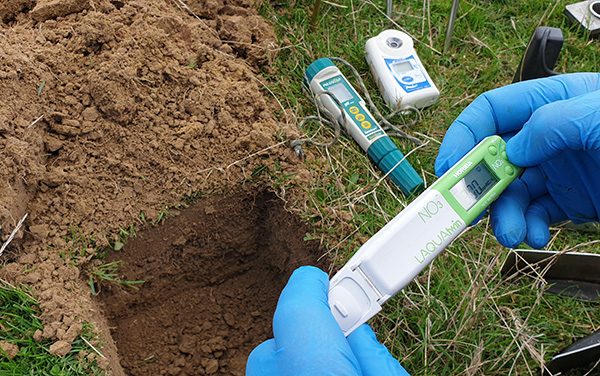 Soil analysis &
diagnostic services
Best for soil, best for budget
iFert provides an independent, science-led fertiliser advisory service that is grounded in solid, practical on-farm knowledge. We understand the commercial realities of farming and focus on getting the best production gains for your available budget.
Our Soil & Plant Diagnostics service includes a comprehensive on-farm visit and analysis of the chemical, biological and physical aspects of the whole farm system, looking at up to 140 levels of data.
iFert stands for
intelligent fertilising
Intelligent fertilising (iFert) starts with the end game in mind – delivering healthy, nutritious food to plates all over New Zealand and Australia.
Our pragmatic 'best for farm' approach is based on practical farming experience, expertise in soil, plant and animal nutrition and knowledge across all schools of fertiliser practice. iFert works directly with fertiliser suppliers and importers to source high quality fertiliser products at the best prices.